EIDA - Construction Management Software
Powering software brand with winning position in mega-build construction sector
A proven product, but needed a brand to match

While working on complex construction projects for companies such as Intel, Pfizer and Bristol Myer Squibb, Dan McAlister was frustrated by project management technologies that didn't meet his needs. He set out to build the technology platform that would. Dan married his vision and experience with the technical capability of his good friends Ramy Michael and Cathal Devilly, and EIDA was born. After more than eleven years of development, EIDA is now the platform of choice for some of the world's largest and most complex construction projects in the life sciences and technology sectors. However, EIDA's brand and comms hadn't evolved. From the outside, the company still looked like a 'start-up'. A proven product that needed a brand to match.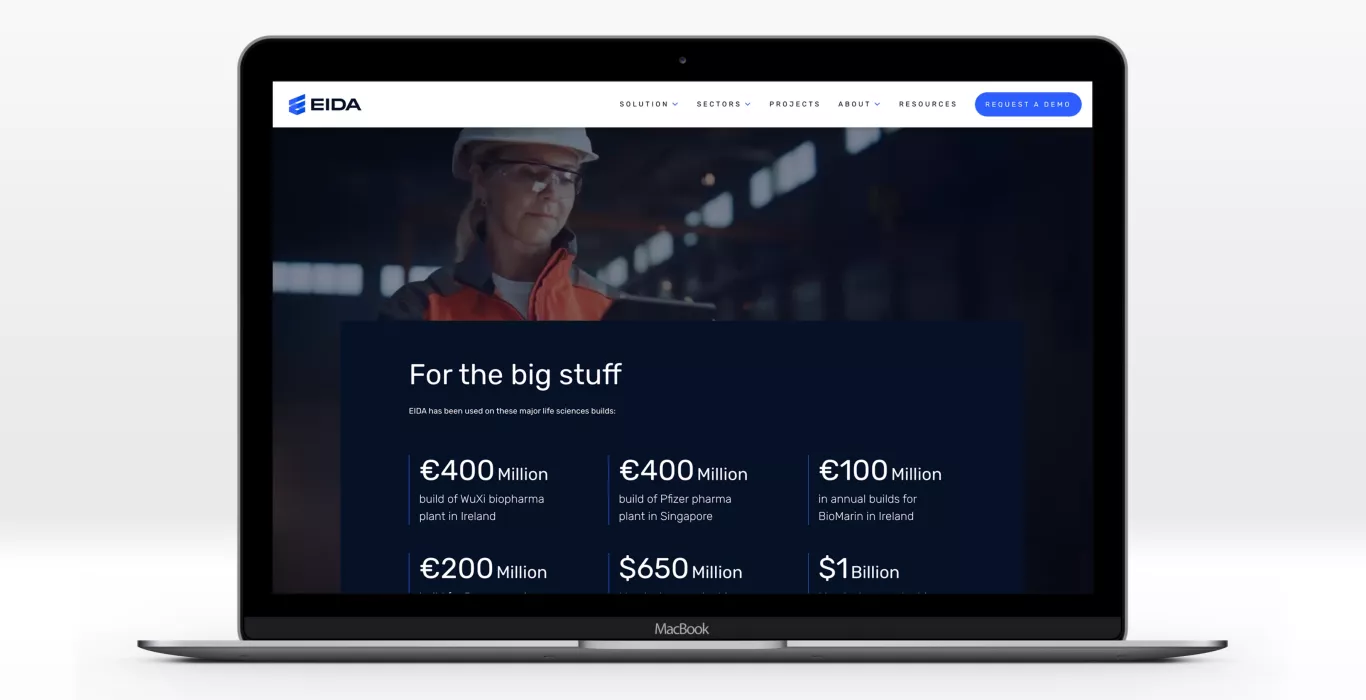 Needed to shed all semblance of 'start-up' image
Not well-known globally and facing stiff competition from big-budget competitors, EIDA needed to raise their game. While the platform itself was proven, the brand didn't reflect the standard and value of the solution. Aesthetically it was dated and tired, and messaging lacked cut-through. For potential new clients delivering projects worth hundreds of millions, the brand didn't resonate; could they stake the success of their projects with a company that looked like a start-up. EIDA also needed to rethink how it structured its sales collateral and website to better align with various sectors, project types and needs.

"What you extracted from us and managed to articulate to the world is incredible. You took the time to really understand us, our customers, and the market and then delivered far beyond what we could have imagined. All with the ultimate in professionalism."

Dan McAlister, CEO, EIDA
Reinvent the brand and comms from the ground up
Following the Maverick Transform programme, in 6-months, we delivered a total transformation of EIDA's brand and communications. Everything was rethought, rewritten, and redesigned. With extensive copywriting, a new website, and a lead pitch video. All sales supports were revised, and the brand fully rolled out. EIDA shed every semblance of 'start-up' to look and sound more established, confident, polished, and international.

Immediate impact and accelerated growth
EIDA experienced a wide range of immediate impacts. The quality and volume of leads increased without any change in marketing activities, the sales cycle shortened, and their win rate increased. In particular, the new approach accelerated EIDA's penetration of the North American market.

"We're now driving on with greater clarity, confidence and capability. We couldn't be happier with the result."

Dan McAlister, CEO, EIDA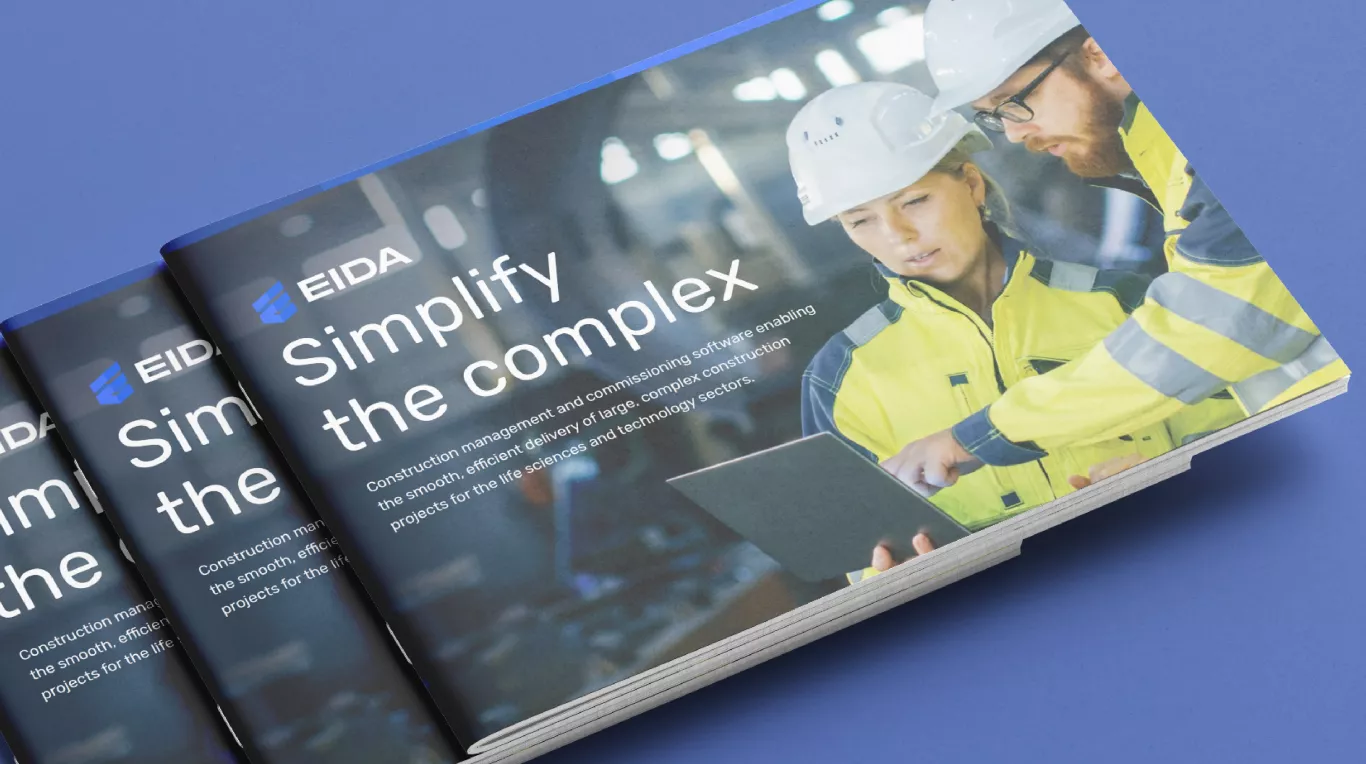 Brand Audit, Market Analysis & Go-to-Market Strategy
Assessed the company's current situation and shaped a strategy to transform its image and position to that of an established leader in their niche.
Clarify Foundations
Clarified critical foundations such as purpose, positioning and brand personality. A fully revised value proposition armed the sales team with a razor-sharp, persuasive pitch.
Clarify Construct
Re-shaped all information to better align with various sectors, project types and needs.
Brand Identity & Visual Style
Developed a new, distinctive brand identity and visual style.
Extensive Copywriting
Crafted all lead messaging and helped shape and develop comprehensive supporting content.
Pitch Video
Created a short, sharp lead pitch video.
International Website Solution
Planned, designed and built a modern, engaging international website.
Brand Materials and Sales Assets
Created a suite of stationery and brand materials, plus new company brochures and sales decks.
Ongoing Brand Development and Guardianship
Sustained development of brand assets and guidance on all brand applications.

UNLEASH YOUR ORGANISATION'S POTENTIAL
Transform
Empower your organisation with world-class positioning, marketing and branding.
A highly structured, tried-and-tested programme that will drive transformational change in your branding, communications and marketing. This unique, B2B Marketing programme, has been born of, and honed by, 20 years of focused exploration and practice. In this comprehensive PDF we outline the programme in detail, including the stages, tasks, roles, responsibilities, dependencies and outputs.

Contact
Let's Talk
Contact us by filling out this form and we'll direct your query to the most appropriate person.