Services
Full-service brand &
marketing agency
All-parts.
No-gaps.

Fully aligned. Fully delivered.

We can help develop all aspects of your organisation's brand, communications and B2B marketing. Let's talk about what you need today.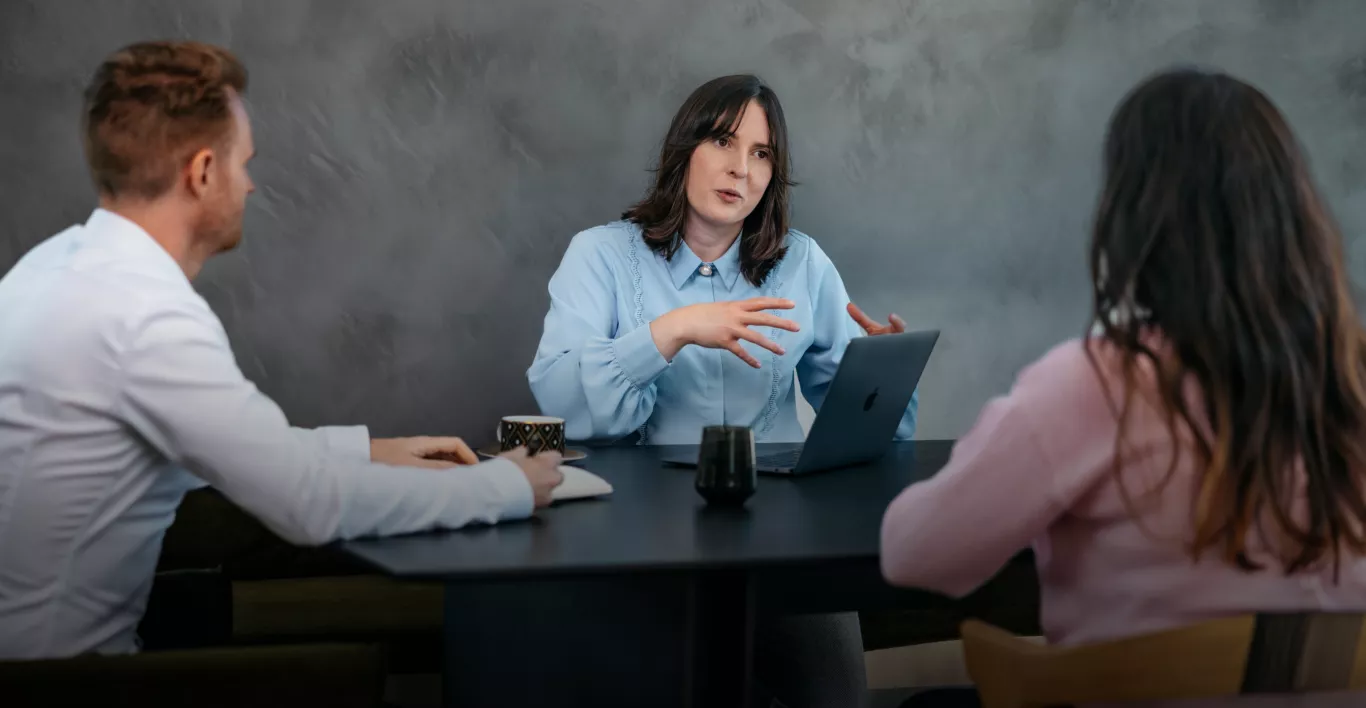 Fundamentals

Research & Insights
Immersion
All new engagements begin with a deep Maverick immersion. We'll dive deep into your company to understand your strategy, commercial objectives, culture, teams, markets, solutions/products, customers and competitors.
Brand, Communications & Marketing Audits
Assessing any or all aspects of your brand, communications and marketing. Delivering clear insights and actionable recommendations.
Voice-Of-The-Customer Surveys
The most valuable insights will always come straight from your customers. We find the most effective way to uncover these is through direct, informal, phone or video interviews with your customers. Gleaning insights to inform brand, communications and engagement strategies and plans.
Sector Reviews
Our team will open up a new perspective on how your competitors are leveraging branding, communications and marketing. Who are the outstanding communicators in the sector? Who does what well? How do they present, communicate, explain, pitch, and promote? What can you learn from them?
Strategy & Planning
Informing Business Strategy
Leverage our insights, experience and objective position to inform your business strategy. Benefit from our 20 years of exposure to more than 100 innovative industrial and engineering businesses.
Shaping Communications & Marketing Strategy
We'll help you to define your audiences and their needs. Then determine how you can best reach, engage, empower, nurture, convert and retain. We also help to identify how you can leverage web technologies to achieve your objectives.
Creating Communications & B2B Marketing Development Plans
Our team will help you create detailed plans for brand and communications development and, where needed, revise plans for market engagement. What specifically needs to be done, how, by whom and when.
Developing Outline Website Development Plans
Website redevelopment is often a central element of our new engagements. At this early top-level planning stage, we engage with all stakeholders and consider all needs, ideas and possibilities. Listing all requirements, be they functional, technical, aesthetic or other. We then move towards defining a top-level, clear, achievable website plan, defining the navigation and the purpose and approach for each section of the website. We are focused on getting all the broad strokes right, with detailed website planning and wireframing to follow.
Shaping Foundations
Challenging & Clarifying Who, What & Why
An exercise to define, in unambiguous factual terms, your sweet-spot audience(s), what you do for them, how you do it uniquely well and the value you deliver. Simple but often challenging questions. We find absolute clarity here is crucial before moving to messaging.
Purpose, Mission & Values
Helping to develop further, refine, and articulate as needed.
Brand Personality
Defining the personality facets which are true to the brand and likely to resonate with its audiences.
Positioning
What do you want to own in the customer's mind? Do some perceptions need to be shifted/challenged?
Value Propositions
Drawing from the key facts (who, what & why), we help to craft clear, compelling, true Value Propositions - a distillation of the facts informed by Purpose and Positioning.
Communications Construct
Developing a clear, logical, workable master construct for your overall global communications. How does it all come together - website, social, print? What are the parts, and how do they interrelate? Considering markets, applications, audiences, products/solutions and more.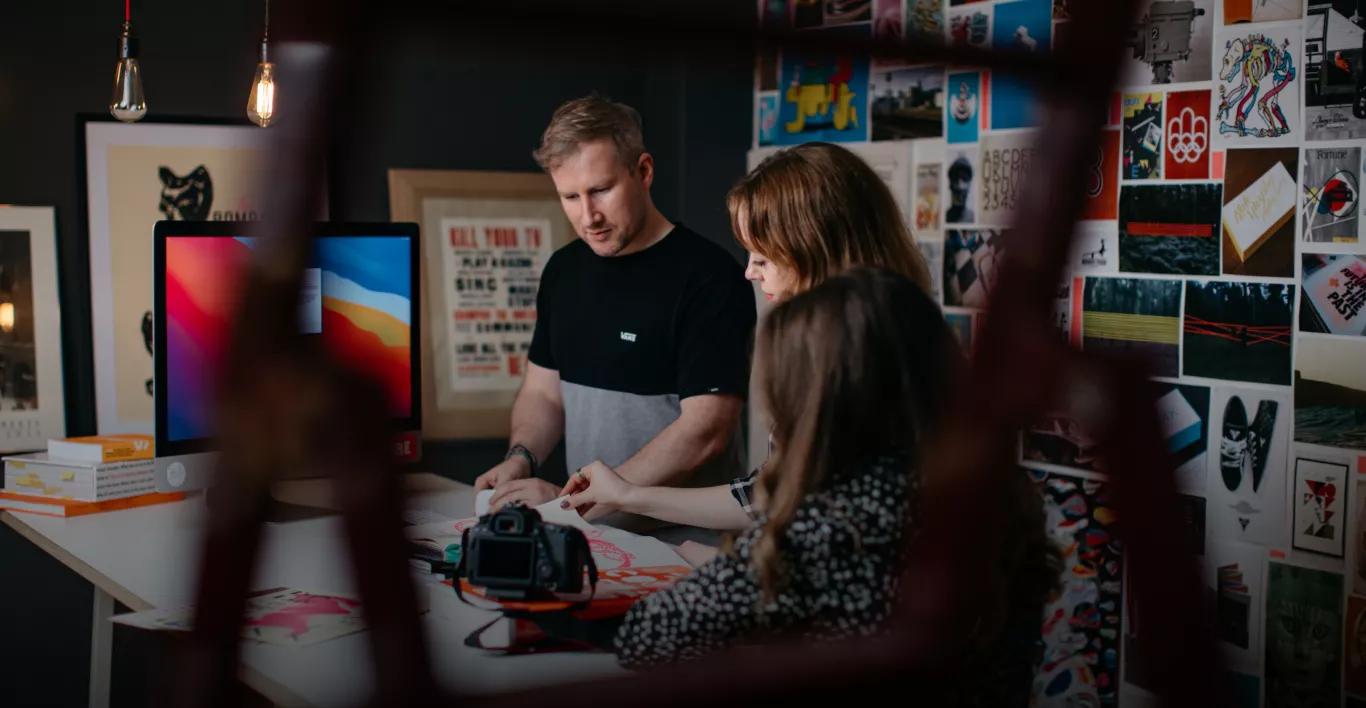 Ingredients

Brand Development
Developing Brand Identity & Visual Style
All brand re-developments are led by a comprehensive Research, Strategy & Planning phase (see above). When all the foundations are clearly defined, our design team can begin developing a distinctive, well-worked brand identity and visual style. Engaging with key stakeholders along the way. Exploring, concepting, sharing, revising and finalising.
Crafting Lead Messaging
We play a significant role in developing and evolving our clients' lead messaging. Crafting the right messaging is central to executing a more defined and powerful brand.
Photography, Videography & Custom Graphics
Photography
We plan and execute all types of photoshoots. Capturing portraits, teams in action, facilities, processes, products, customers, events and more. Shot by our team or in collaboration with our network of photographers.
Videography
Video has become central to the communications we produce. We plan, storyboard, shoot and make all types of video assets - videos for lead pitches, campaigns, product explainers, case studies, recruitment, support and more. Providing motion graphics, music, voiceovers and translations as required. The footage is captured by ourselves and by our network of independent videographers.
Custom Graphics & Illustrations
Illustration often serves as an effective means to communicate the nuances of complex processes or products in an easy-to-understand format.
Copywriting
Creating Copy
We provide extensive copywriting support to our clients, often re-writing and creating all sales and marketing copy - for web, social and print. Interviewing subject matter experts and then creating, editing, proofing and finalising all types of content pieces. We can also guide and support your team in their writing so that all sales and marketing content follows a consistent format, style and tone.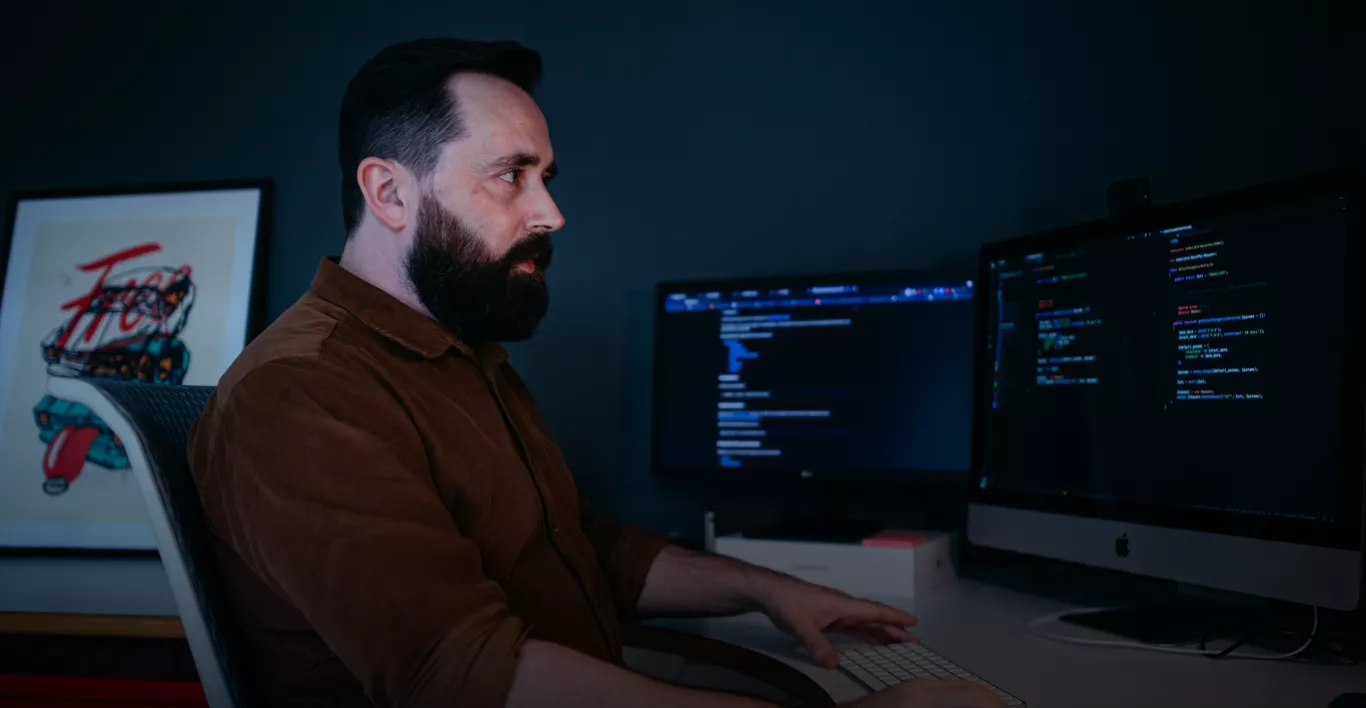 Executions

Brand Roll-outs and Management
Spec & Design Brand Materials
Identifying and re-designing every brand element – signage, stationery, documentation, vehicles, workwear, merchandise, trade show stands and more. Supporting or fully managing production of required materials.
On-Brand Sales Assets
Revising all sales assets to align with new branding; see 'Sales Supports' below.
On-Brand Website
Bringing website on-brand or re-creating; see 'Websites & Web Technologies' below.
Creating Brand Guidelines
Defined and documented brand specifications and rules.
Onboarding
All need to be onboard for a successful brand execution. We see that once people can follow the logic, connect with the challenges and opportunities, and understand the merits of the suggested direction, they row in behind it.
Brand Training
Brand usage training for writers, designers and marketing people, both internal and external. Ensuring all understand the brand and have access to the assets and tools they need.
Supporting Brand Roll-out
We provide the experience, expertise and tools to manage an efficient, smooth brand transition.
Brand Management
Ongoing brand guardianship, guidance, development and management.
Websites & Web Technologies
Technical Audits
Assessing existing websites, web applications and hosting solutions in terms of structure, speed, stability, security, architecture, quality and more.
Website Planning & Design
We have been planning and building bespoke websites since 2003. We apply best-practice thinking and expertise in user behaviour, design and technology to produce intelligent, highly detailed website plans in collaboration with client teams. Every website we create is supported by a complete set of high-definition wireframes and a comprehensive technical specification document. Once the wireframes are approved, our design team will style a complete set of design templates.
Website Development
Our team of expert full-stack developers produce precisely coded, mobile-optimised, secure, accessible, search engine friendly, fast websites. Every site and page is coded to fit the needs of each client. Custom builds with clean code, achieving high page speeds, and providing maximum flexibility; we never use templates. Every page and feature undergoes rigorous testing to ensure everything works perfectly and performs on all devices.
Web Application Development
Our technical team operate at the cutting edge of web technologies, helping our clients leverage bespoke and off-the-shelf web technologies and integrations to streamline and improve many aspects of their organisations. Solutions delivered include; product and specification configurators, eCommerce solutions for spare parts and consumables, ERP integrations, recruitment app integrations, and customer support and documentation hubs.
Website Training & Support
Training and ongoing support for website editors.
Website Monitoring & Maintenance
All the sites we build are supported and protected by our technical website monitoring and maintenance service. Our technical team maximises site performance and security using the latest site monitoring technologies, regular manual checks, and timely patches and adjustments.

Sales Supports
Sales Decks
Collaborating with sales teams to produce high-impact, persuasive decks. Both master decks and purpose-specific decks.
Proposal Design
Collaborating with sales teams to produce high-impact, persuasive proposals. Both master templates and individual proposals.
Trade Show Design
Conceptualising your trade show experience, developing stand messaging and designs, creating support materials, editing video loops, and creating interactive elements. Supporting or fully managing production.
Print Pieces
Collaborating with sales teams to produce all the print materials they need.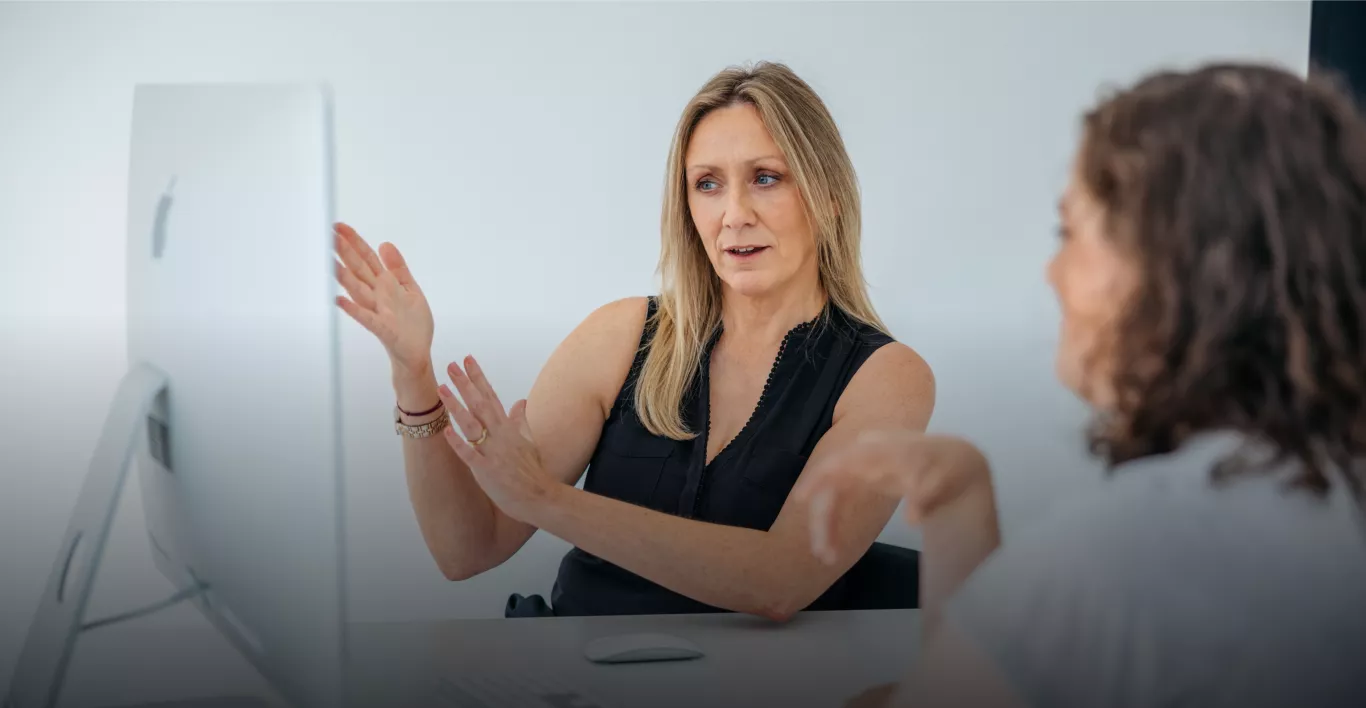 Amplification

Awareness & Engagement
Demand Generation Programmes
Helping to drive sustainable, long-term engagement in your market with lead generation, demand capture and pipeline acceleration programmes. Working closely with your sales and marketing team to develop the right path for you and, importantly, how to track and manage it.
Account-Based Marketing
Collaborating with your sales team and aligning with your business goals, we will help you identify and reach high-value clients/prospects with effective account-based marketing tactics.
Developing Search Visibility
Our customised SEO programmes build both in-country and international search engine visibility for your brand to ensure your website is delivered to customers searching for your type of solution (including Google and Baidu).
Social Media Marketing
We will help your company leverage the power of the right social media networks to achieve your marketing and branding goals and reach your market wherever they are.
PPC, Display & Remarketing
Using Ad platforms on Google and social media can quickly and effectively connect with your audience and boost your marketing campaigns. By leveraging data sources our ad specialists can hyper-target your audiences and deliver relevant content based on demographics and user behaviour.
Outsourced Marketing
Working as an extension to your company's communication and marketing resources, we can help you strengthen and grow your channels with an experienced team of strategists, copywriters, designers, ad specialists and more.

Attracting Talent
Recruitment Marketing
A customised recruitment marketing plan presents job seekers with the best possible version of your company. It can help reduce the cost per hire and the length of time to hire and improve the overall perception of your company. We can do this by developing key messages, stories, videos, and campaigns to help power your recruitment programmes.

Ongoing Development of Content & Sales Supports
Researching & Crafting Client Stories
One of the best ways to showcase the value of your offering and to help prospects identify with your products and services is through client success stories. We can create and publish these as website content, social media posts and video testimonials.
Lead Content Creation
We create the smart B2B content your clients need and share it on relevant platforms to help attract prospects to your business.
Lead Nurturing
With successful lead nurturing, we help build loyalty and engagement with leads who are not ready to purchase. We do this by creating content that meets your customer's needs based on profile characteristics and where they are in the buying process.
Writing Internal Communications
Our team can collaborate with you to produce high-quality, on-message internal communications.

Marketing Automation & Systems
Email Systems & Automation
We work with many well-known marketing automation platforms, including Hubspot, Salesforce, Eloqua, Hootsuite, Buffer, SEMRush, Sprinklr and more.
Tracking, Analysis & Reporting Solutions
We provide reports to align with your business needs, track success and optimise activity.
UNLEASH YOUR ORGANISATION'S POTENTIAL
Transform
Empower your organisation with world-class positioning, marketing and branding.
A highly structured, tried-and-tested programme that will drive transformational change in your branding, communications and marketing. This unique, B2B Marketing programme, has been born of, and honed by, 20 years of focused exploration and practice. In this comprehensive PDF we outline the programme in detail, including the stages, tasks, roles, responsibilities, dependencies and outputs.

Contact
Let's Talk
Contact us by filling out this form and we'll direct your query to the most appropriate person.