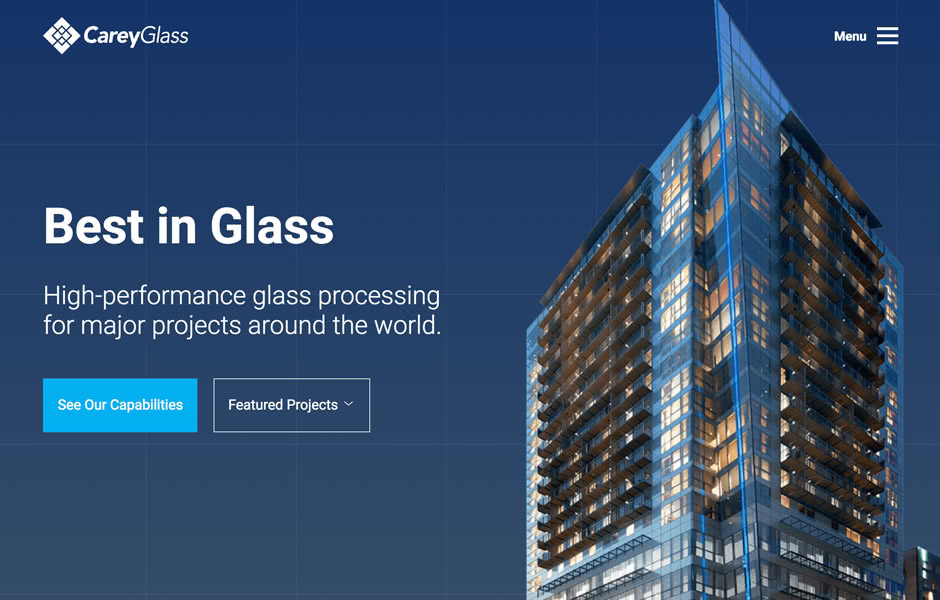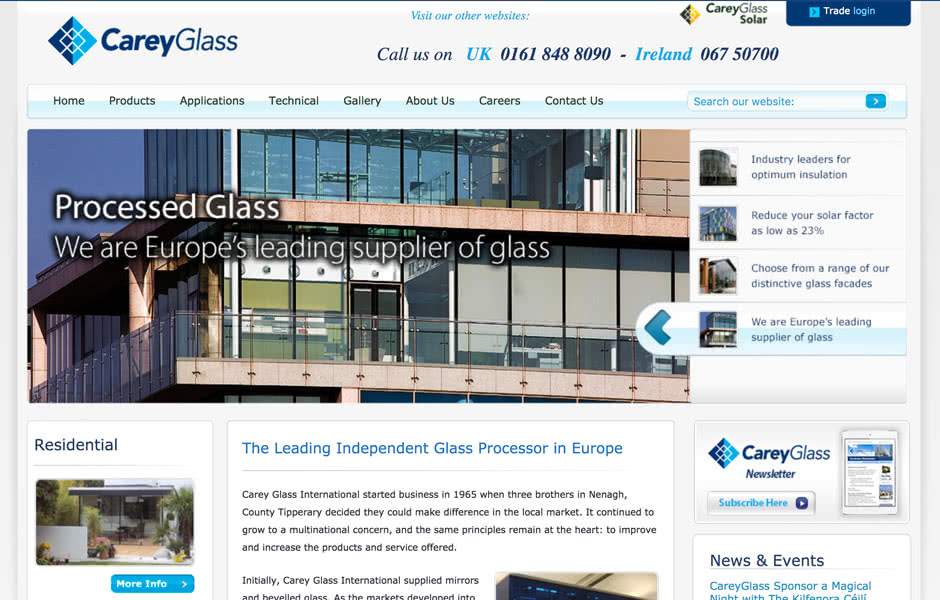 Clarifying the need and agreeing a programme

Over a 4-week period, Maverick undertook an audit of their sales and marketing communications and that of their closest competitors. The assessment and insights were presented to Carey's senior management team along with a suggested programme for re-development. We all agreed that the cost of a re-brand could be avoided but that everything else needed to be re-thought and re-crafted.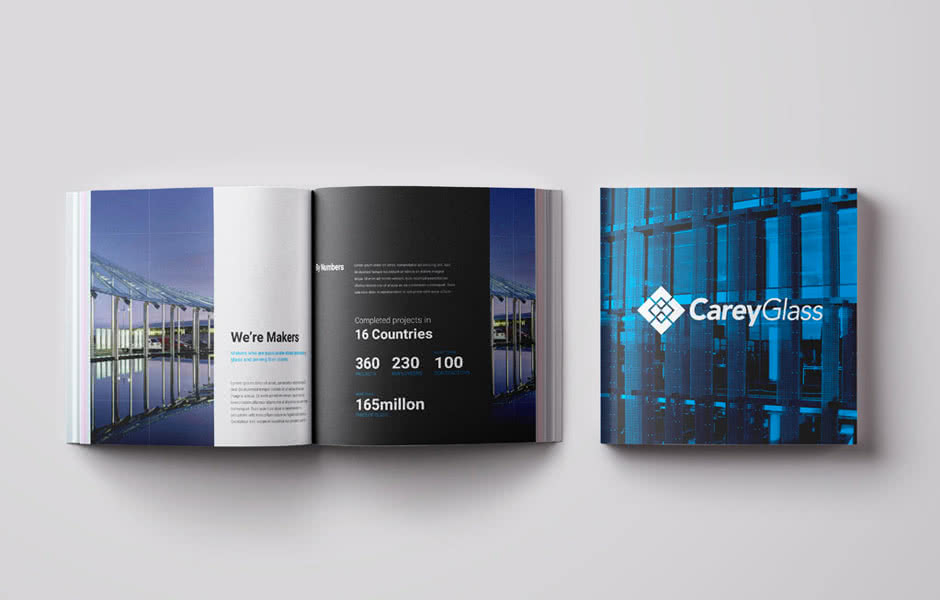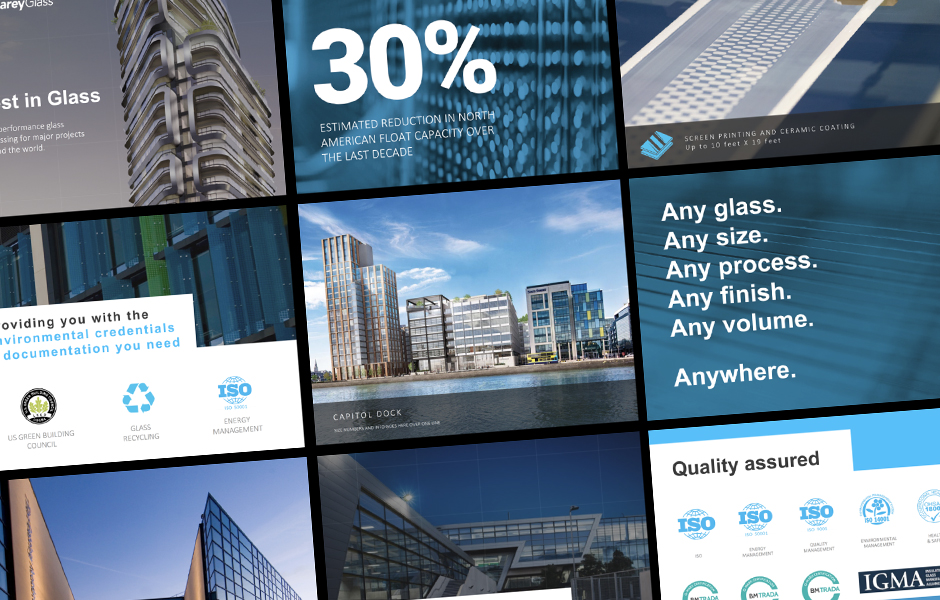 Re-building comms from the ground up

Over a 6-month period we brought Carey Glass through our end-to-end, well-honed, proven comms development programme. We examined and re-defined such fundamentals as their Purpose, Positioning, Personality, Value Proposition, as well as completely re-shaping the fundamental construct of their communications. We re-crafted all of their top level messaging and worked closely with their sales and engineering teams to re-write all supporting copy. We planned and directed an extensive 4-day shoot at their Nenagh facility. Outputs included a new website, sales presentations, proposal documentation and print materials.
The right first impression

Mike Carew, Sales Director for Carey Glass in North America, was first to report back on the value of the new approach; "This has completely shifted the perception of us in North America. Where I was concerned about new prospects going to our website before, now it warms them up, and then we have a very sharp sales presentation that further strengthens our position when we get a meeting. This is a new competitive edge, no doubt about it."