SCS - Spring and wire solutions
Successful brand makeover propels established, niche engineering business
A 45-year-old company, with an old brand but new vision

SCS is a specialist in custom, high-performance spring and wire solutions for the industrial, medical, and aerospace industries. It has expertise that spans from micro medical to mission-critical aerospace to heavy-duty industrial engineering. Founded in 1978, the company had done little to develop its brand, comms, and digital presence over the years. However, a change in management brought ambitious growth plans and, with that, a review of its image.

Despite the cutting-edge nature of its more advanced products, the company looked like it was stuck in the 1980s
For many years SCS relied too heavily on long-established client relationships, didn't invest in its brand and marketing, and was slow to break new opportunities. SCS were highly respected by clients but with an unattractive, dated appearance. With new management came new ambitions. To break new ground, they needed to change the positioning and perception of the company, both internally and externally. They also needed to consolidate two names and two websites into one.

"Nowadays, the first reference point for most new prospects is your website and ours was creating a poor first impression. We needed to seriously up our game on all fronts."

Eamonn Barrett, Sales and Marketing Director, SCS
A dramatic transformation of brand, comms and digital presence
SCS went through an entire root-and-branch brand and communications makeover, with Maverick challenging and re-aligning some of the fundamentals that shaped the business, its image and its voice. The company went from two identities to one. Evolving from Shannon Coiled Springs and Shannon Micro Coil to simply SCS, a shorter, sharper and more assured name. Every aspect of the brand was rethought, rewritten and redesigned. All sales and marketing materials were rewritten, and a new website was planned, designed and built. SCS committed to a full roll-out of the new brand, all the old disappeared, and the new bright SCS took its place, from stationery to signage, from workwear to packing tape.

Emerging as a fresher, more confident, more progressive company
A company that, in the past, had given little thought and investment to its image emerged with a distinctive, fresh, confident brand and voice. The SCS business development team immediately felt a step-change in how the company was perceived. To further capitalise on its new position, Maverick is now also helping SCS develop consistent marketing activities.

"This work really has been transformational for us, we've achieved a massive uplift in our image, how we are perceived, and even our own confidence."

Shirley Walsh, CEO, SCS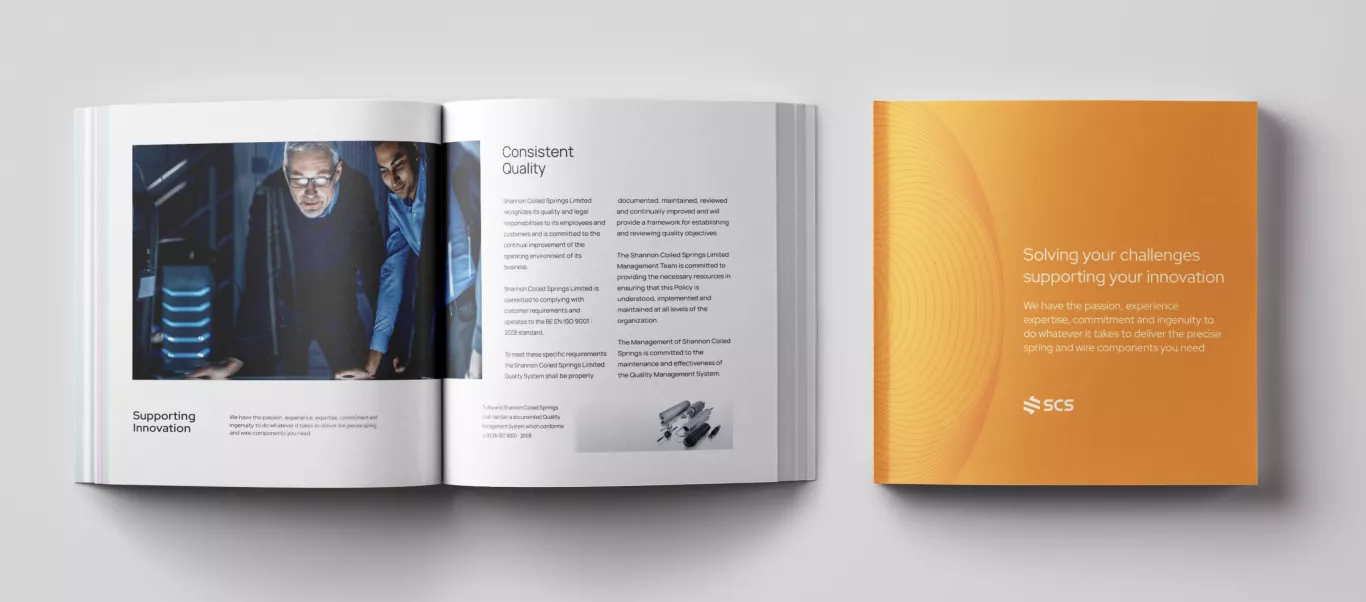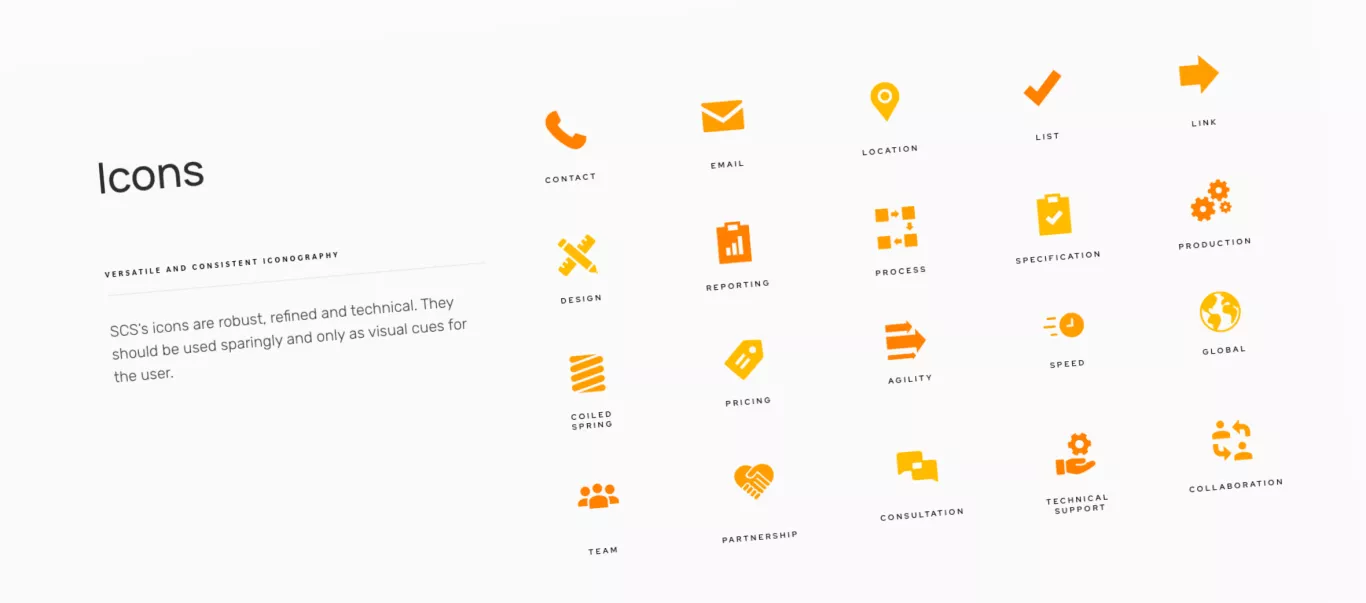 Brand Audit & Brand Strategy
Assessed the company's current situation and shaped a strategy to help re-position.
Clarify Foundations 
Clarify critical foundations such as purpose, positioning, value proposition and brand personality.
Brand Identity & Visual Style 
Developed a distinctive new brand identity and visual style.
Copywriting
Crafted all lead messaging and helped shape and develop all supporting content.
People Photography
An on-site photoshoot to capture their people.
Website
A straightforward, no-nonsense, hardworking website where all the content is precisely tuned to the target audience. Extensive sections for each of the three target industries and careers.
Brand Materials
Created a suite of brand materials.
Signage
Designed and directed the placement of new brand signage, both internally and externally.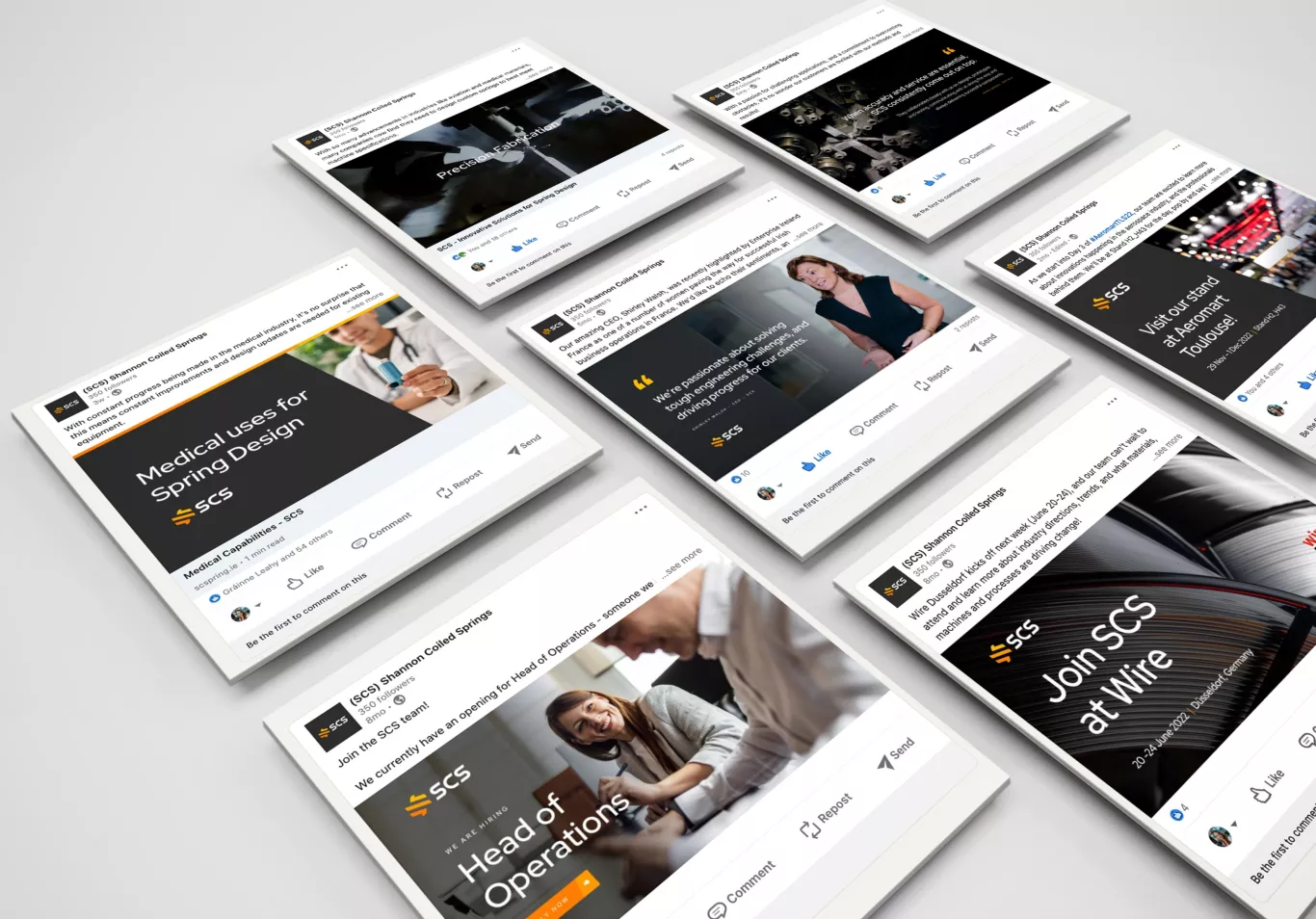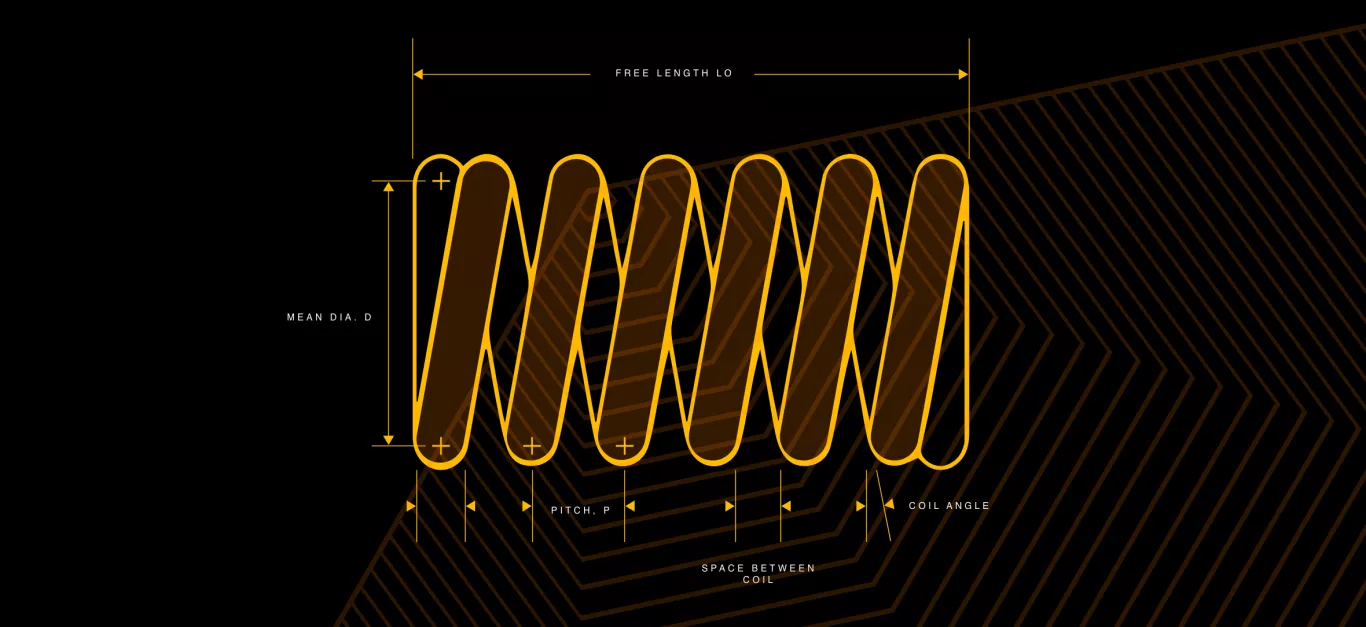 UNLEASH YOUR ORGANISATION'S POTENTIAL
Transform
Empower your organisation with world-class positioning, marketing and branding.
A highly structured, tried-and-tested programme that will drive transformational change in your branding, communications and marketing. This unique, B2B Marketing programme, has been born of, and honed by, 20 years of focused exploration and practice. In this comprehensive PDF we outline the programme in detail, including the stages, tasks, roles, responsibilities, dependencies and outputs.

Contact
Let's Talk
Contact us by filling out this form and we'll direct your query to the most appropriate person.