Polypico - Microdrop dispensing technology
Elevate brand to global scientific and engineering audience
Build a brand for breakthrough microdrop technology provider

Polypico is quickly becoming a global leader in advanced microdrop dispensing technology with breakthrough products to power easier, faster, and more accurate dispensing. Their technology enables global scientists and engineers to drive innovation in the fields of research, medical technology and manufacturing. However, despite having clients like NASA and Harvard, their brand, messaging and website were hindering rather than supporting growth.

Communicate at scale
Polypico are a small team with limited resources, they need a website and sales assets that would do the talking for them. The challenge for Maverick was to quickly understand a very niche, hi-tech technology and its application and value.

"We have a breakthrough technology, of huge value to many, but we didn't have the communications to clearly present it to them which was very frustrating."

Gabriel Leen, Founder & Chief Scientific Officer, Polypico
A complete re-development of brand, content, assets and website
The presentation of the product range was reorganised, with a clear differentiation between what's available off-the-shelf versus custom. A new brand identity and distinctive visual style were created. An extensive bank of photography and videography was developed to thoroughly explain the technology and the products. The team were also empowered with a suite of easy-to-use sales assets and communications templates.
A complete brand transformation to help present and position Polypico as an established, trusted, cutting-edge provider.
Open opportunities, enable the customer and make an easier sale
There are thousands of laboratories and advanced engineering facilities across the globe for whom Polypico can make a difference. Now, with more complete, precise online communications, all can engage with Polypico and understand how the technology is relevant to them. Opening the door of opportunity for Polypico and enabling them to scale. Maverick's market engagement team are now also helping Polypico to reach and engage a wider audience.

"We trusted Maverick to position and present us in a way that reflected the cutting-edge nature of our technology while also giving the customer all the information they needed. They delivered on all counts."

Gabriel Leen, Founder & Chief Scientific Officer, Polypico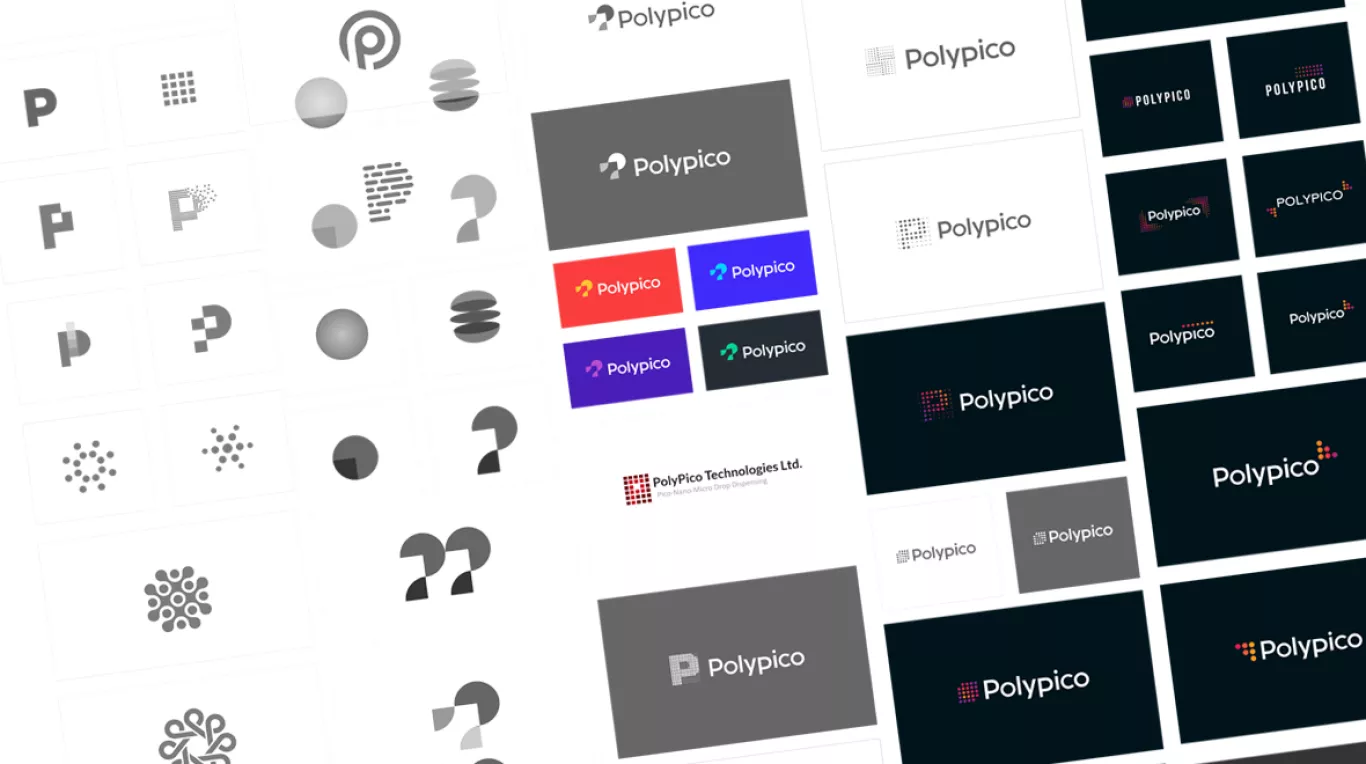 Clarify Foundations
Examine and identify purpose, positioning, value proposition, and brand personality.
Identify A Logical Construct
Determined how best to present the technology, the array of products, and the mix of off-the-shelf and custom options.
Brand Identity & Visual Style
Developed an all-new, distinctive brand identity and visual style.
Copywriting
Crafted all lead messaging and the main pitch. Established templates for all product content, and helped shape and develop supporting content.
Photography
Develop a bank of both product and people photography.
Website
A new website, with the technology and products clearly presented.
Brand Materials and Assets
Created a complete suite of stationery and brand materials. As well as a bank of on-brand, easy-to-use, documentation.

Contact
Let's Talk
Contact us by filling out this form and we'll direct your query to the most appropriate person.