Safety Storage takes the UK
Maverick have fully managed Safety Storage's marketing since 2008. Using a comprehensive website and cutting edge search marketing we grew UK sales from zero to 60% of turnover in just 3 years.
Necessity is the mother of invention

In 2006 we began developing sales for Safety Storage in Ireland using search engine marketing. However, as the recession took hold in 2008 to 2010 Irish sales fell significantly. The company needed to change tack to help stem the tide. Together we examined the feasibility of entering the UK market via online.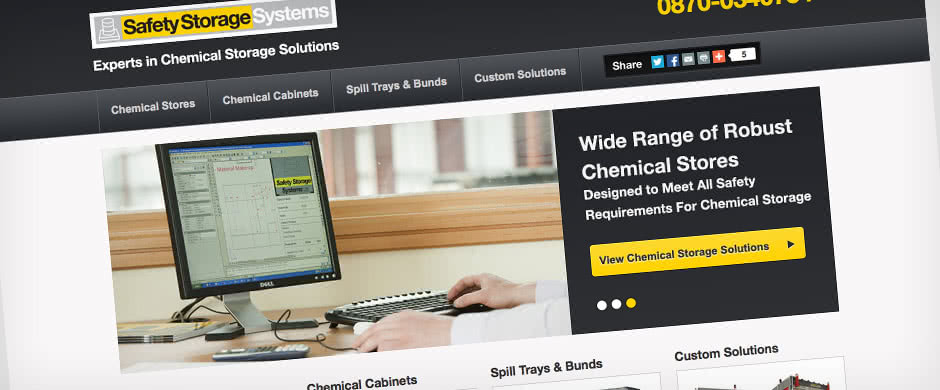 One website. One advertising tactic. No sales team.

Maverick developed an engaging, persuasive, comprehensive website for Safety Storage. The site features highly detailed product pages. Every possible customer question is addressed and answered. The purpose of the site is to act as Safety Storage's sales team in the UK. They have no physical presence in the market, not a single sales person on the ground. A lean, low risk, focused strategy.

Top positions on Google

Once the site was live we began developing both paid and organic search engine visibility. We quickly won top paid positions on Google in the UK and within 12 months we had also secured a wide range of top 5 organic positions. The sales leads and the sales started to flow from month one and have grown steadily since.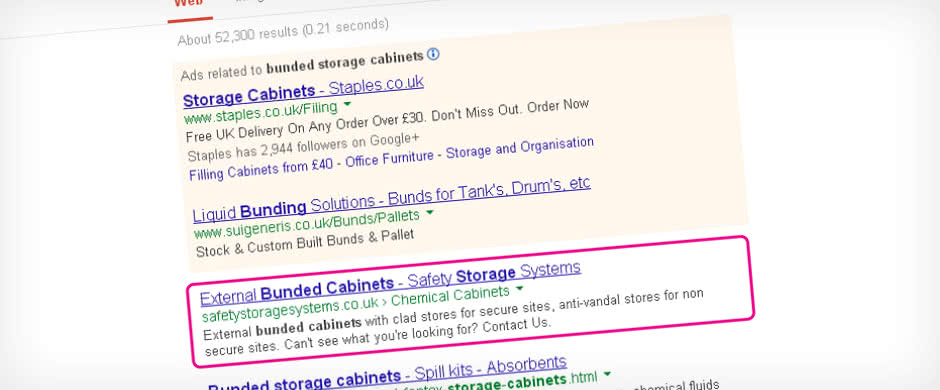 Tactic by tactic for sustained growth

Search marketing has been so successful for Safety Storage that it was 2013 before we needed to explore other marketing channels. To maintain the current growth rate we're currently developing several others tactics. We've also began using email communications to deepen customer engagement and stimulate repeat purchases.

A whole new world for B2B sales

The Safety Storage story is a powerful demonstration of how a website and digital marketing can develop new markets, drive significant B2B sales and revolutionise a company's business development. Safety Storage had no brand recognition in the UK, no brochures, no trade shows, no direct mail and no sales people on the ground. They cracked the UK market with a website and search marketing.