Engaging and expanding a client portfolio
Ready to step up their communications to drive this ambition, Miagen sought a specialist B2B agency with the ability to understand their business, clients and markets, along with the expertise to deliver an end-to-end, world-class solution. They found just that.
With several clear and immediate objectives set, Miagen required some quick-win tactics to spark movement on this ambition.

We addressed these pressing business needs with sophisticated direct-response campaigns, white papers and website enhancements that helped Miagen see immediate progress, which led to further confidence they were headed in the right direction.
To fuel new, productive conversations, Miagen had to understand and speak more directly to their clients' needs.

After a successful initial engagement, we embarked on a complete transformation of Miagen's communications. We started with the fundamentals, helping to clarify their purpose, positioning, personality and value proposition. It quickly became apparent that a shift in messaging was required: Miagen needed to speak less about the features of their impressive technology and speak more about the value they could deliver for clients.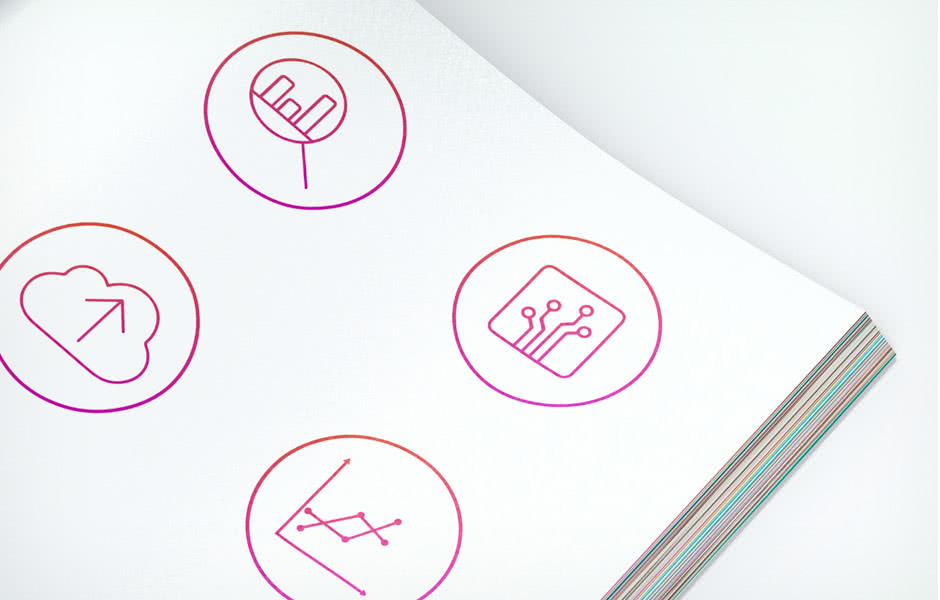 A highly professional, confident, global identity would help empower Miagen to connect with and impress major organisations.

A timeless logo and bold colour gradients help to convey an established yet dynamic and forward thinking company. Polished, aspirational photography present Miagen as a capable, accomplished and modern global partner. Precise phrasing, straightforward explanations and well developed stories help prospects connect with the benefits of choosing Miagen.
A complete, consistent brand rollout equipped Miagen to pursue prospects with confidence.

We developed a full suite of rebranded assets that provided Miagen with a solid platform from which to target key sectors, initiate important conversations and power new marketing tactics.