Re-align all under one strong comms umbrella
Enva help their clients run clean, safe, compliant and efficient operations, while minimising their environmental impact. They deliver a wide range of hazardous waste and water treatment solutions, while managing to re-process the vast majority of the waste they collect back into usable resources.
After multiple acquisitions it was time to unite all under one strong comms umbrella

After 45 years of continuous investment and evolution the Enva Group encompassed a number of operating divisions, and many locations in Ireland, Northern Ireland and the UK. Senior management saw the need to re-align, clarify and strengthen all of its market facing communications – especially its website.
Building the team

Sheila Carroll, Enva's newly appointed Group Marketing Manager, led the project with the full support, and active involvement, of Simon Dick, the group's Managing Director. Enterprise Ireland, a supporter of the company, suggested a number of communications development companies to consider, and after a competitive pitch process, Maverick was appointed to lead the change.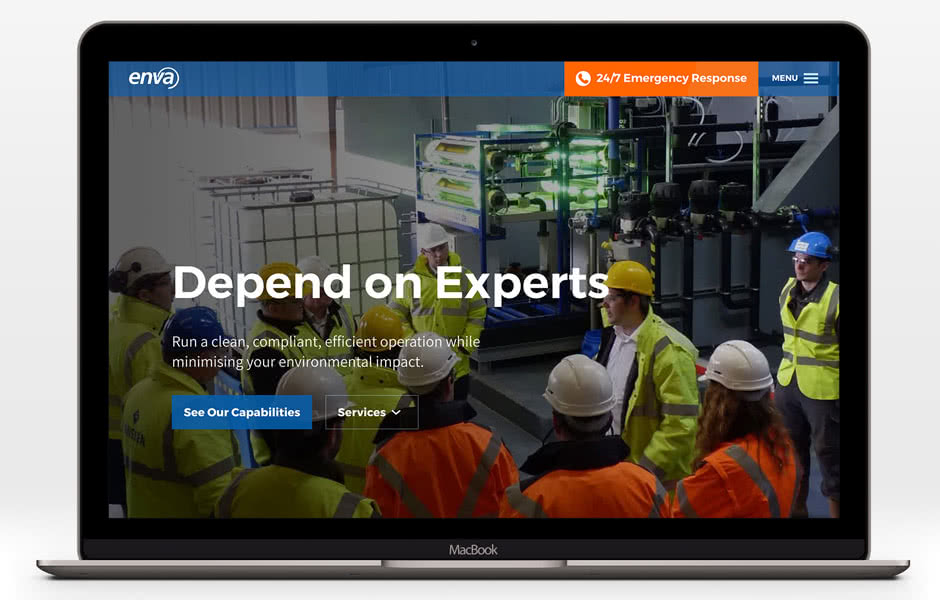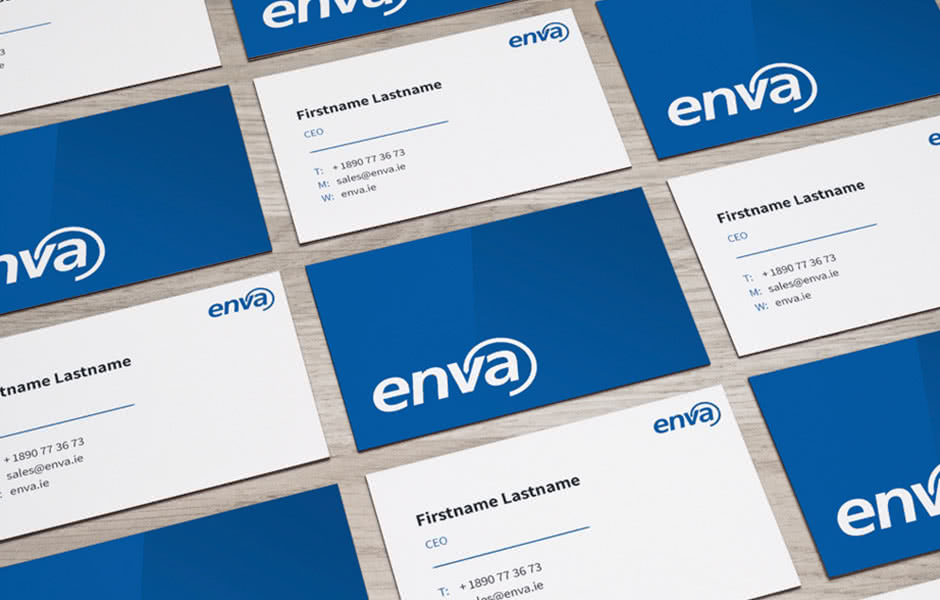 Re-defining, re-aligning, re-inventing

Enva steadily moved though Transform, our well-honed, end-to-end communications development programme. We examined the value of re-branding, but it was agreed that we would work with the existing brand identity, just revise it slightly, and tighten how it was to be used. Having so many different divisions, services and sectors we spent a lot of time shaping a new 'construct' for the company's communications. After extensive copy development and several photo shoots, a new website was planned, designed and built, quickly followed by an extensive array of new sales support pieces.