There's no quick fix to realign your branding and communications strategy. It takes time to research and implement the kind of perfectly tuned communications that will really power growth in your organization. With our nine-stage plan, we provide a straight forward, principle-based approach to help you achieve this goal.
In the first of our three-part blog series, we focused on establishing strong foundations based on a clear value proposition for your organisation.
Now, with the groundwork in place, it's time for the legwork! Stages 4 – 6 will help you to re-think your brand identity and visual style, develop brand assets such as images, video, and copy, and produce a customer-centric website that makes easier work of the sales process.
4. Rethink brand identity and style
Address brand identity. Is your current brand identity in line with your newly defined brand personality? If it isn't, a revised brand identity is needed. Sometimes just a minor re-fresh is sufficient, but often a more radical change is necessary.
Consider visual style. Develop a distinctive, well-worked visual style which aligns with your brand personality. Develop visual details, such as motifs and patterns to enhance the impact of the brand. Create a clear set of brand rules for all to follow.
Brand materials and applications. List all required applications and work through the production of each.
Managing brand roll-out. Assess whether it is possible to roll out immediately, or if it be better to wait for a new website and sales supports.
5. Create and collate the ingredients
Craft clear, compelling copy. Write for the website first, then re-purpose that content for other needs. Create copy that's clear, relevant, true, human and digestible. Start by generating lead messaging and copy for key aspects such as the main pitch, client stories, or 'why us' sections, as well as copy for services and products. Then craft supporting copy for elements such as partners and 'contact us.'
Develop an image bank. Build a bank of photographs to illuminate all you need to communicate. Ensure you have a clear and comprehensive plan for every photoshoot. The more service orientated your offering, the more important your image bank. Use high-quality stock images to support where required. You may also need to develop a bank of key icons, explainer graphics and illustrations. Ensure all graphic designers have a clear understanding of what you want to communicate with each piece.
Build a video library. Quality video is a powerful medium.  It's excellent for telling client stories, demonstrating how your solution works and sharing your technical knowledge to educate prospects. Determine the value of each piece and invest accordingly. Again, ensure you have a clear, well developed plan for each video before anyone lifts a camera.
6. Build a customer-centric website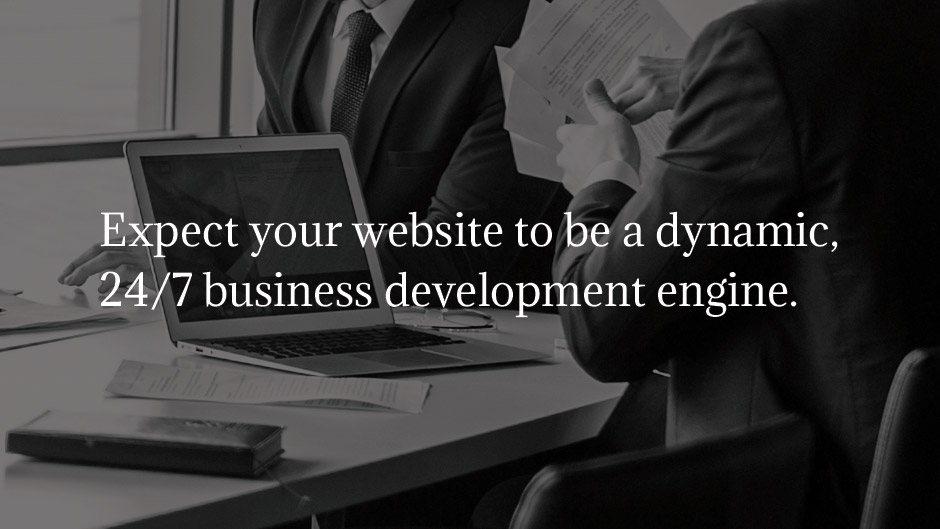 Plan your website. Fully define a plan for every page, panel and feature on the website, with documents kept together for each section or page, including the copy and plan for that piece. Add all copy to the wireframes, as well as detailed design and technical notes and use this information to communicate your vision for every aspect of the website. Keep reworking and revising all wireframes and copy documents until everything is complete. You might, for example, want to wait until the website is fully planned before commissioning new photos, as you'll have greater clarity on the specific images required. Don't proceed beyond this stage until all stakeholders are on board.
Design the website. Each webpage template is designed following the defined visual style and wireframes and working with the image bank. A simple site might need 6 to 10 templates, a larger site might require 10 to 30. All templates are reviewed and polished until every aspect is on-brand, perfectly illuminating each element of the communications. The design team will define how pages and elements are to load, move and interact. With all stages approved by the stakeholders, requests for amendments should be minor.
Coding the website. With the website templates, design and technical specifications in place, the web development or coding team can build the website. If everything is fully defined and prepared before hand over, then little interaction is required until the website is fully built. A complete, as planned, fully tested, responsive website should emerge in 4 to 10 weeks, depending on the scale of the site and the size of the development team.
Backed by the thorough approach set out in stages 4 – 6, you can expect your website to be a dynamic, 24/7 business development engine that generates a steady flow of right-fit opportunities.
In the final part of our blog series, we show you how to develop compelling sales supports that will complement this web presence. We also look to the future with best-practice advice to help you nurture and develop your B2B brand and communications as your organisation evolves.