A step-by-step guide
Perfectly tuned branding and communications can spark extraordinary gains for your organisation. But how do you approach such an all-encompassing transformation? This step-by-step guide takes you through that journey as a 9-stage process from planning and preparation to final roll-out and provides you with practical guidance along the way. Begin with preparing the ground, then establish the foundations, and finally draw up a succinct, top-level plan for your brand and communications development.

1: Prepare the ground
Ensure business strategy is clear. The clearer the strategy, the easier it is to produce on-message, on-brand, effective communications. Whether for a single brand, a distinct company division or the entire organisation, the roadmap needs to be clear.
Audit current communications. A brief, independent, expert assessment can help convince others to come on board with a communications redevelopment project.
Understand your audience's perceptions, needs and buying behaviours. Research all three thoroughly as this awareness underpins everything. The most valuable research we do for clients is to speak with their customers. Informal phone interviews reveal golden insights. You need to know how your audience perceives your company.
Examine best-in-class. Take inspiration from the best communicators in your space or in related sectors. What can you learn from them at a macro and a micro level? Taking dozens of screenshots and categorising them provides a reference bank to return to throughout the project.
Establish key requirements and objectives. Be clear on the key aspects of your brand and communications. Draft these at the outset and refine them during the project. Return to this one-page, top-level touchstone periodically to ensure you are on track.
2: Establish the foundations
Clarify the facts. Pinpoint what you do, for whom, how, how it's different, and what value it provides. It seems simple, but these initial foundations are a struggle for many. Before you work on how to say it, be sure you're crystal clear on what to say. Forget about the words initially, just get the facts straight; crafting the language will come later.
Define your brand personality. Re-examine and re-define your brand personality, which needs to be true to the company and resonate with your audiences. It can be tuned for different markets, but this personality definition will steer the development of your visual style, tone of voice and images.
Define your purpose. People first engage with 'why' you do what you do, not 'what' or 'how.' A purposeful brand is therefore a more powerful one. If your organisation has not already embraced 'purposefulness,' seek out the works of Simon Sinek. A clear purpose underpins the development of more powerful communications.
Define positioning. Your prospect's mind is busy. You can only own a little of it. What's the lead attribute you want to be known for? Once identified, deliver sustained messaging and stories that connect your brand with this position to burn that connection into the mind of your audience. For a short, succinct lesson about the power of positioning, read 'Positioning' by Al Ries & Jack Trout.
Craft a succinct value proposition. Write a statement that explains what benefit you provide or what problem you solve, for whom, and how you do it uniquely well. It should explain why you're distinct from the alternatives in your niche. The value proposition is a distillation of all the key facts you have clarified and is aligned with your purpose.
Shape a clear construct. How does your audience navigate through your material to get what they need? Websites force the development of simple, clear constructs. For large organisations with many divisions and services it can be a challenge to develop an intuitive, sustainable, customer-centric construct.
3: Develop a plan

Create a development plan. Draw up a succinct, top-level plan for your brand and communications development. With the foundations established, you can define what is to be produced, who will undertake those tasks, the roadmap, timeline, and investment required. Outline your plans for a new website, and for image and copy development.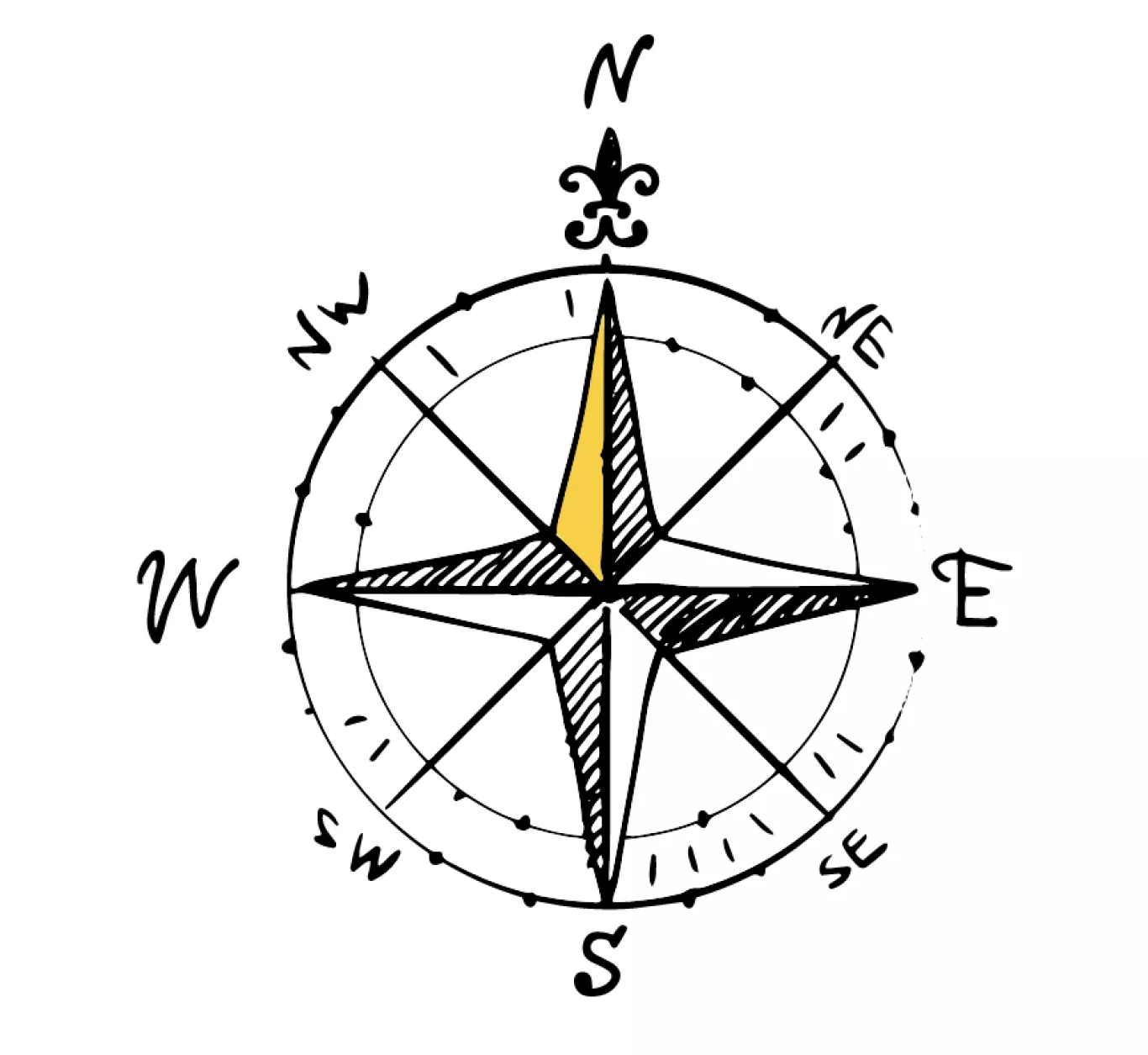 4: Rethink brand identity and style

Address brand identity. Is your current brand identity in line with your newly defined brand personality? If it isn't, a revised brand identity is needed. Sometimes just a minor refresh is sufficient, but often a more radical change is necessary.
Consider visual style. Develop a distinctive, well-worked visual style which aligns with your brand personality. Develop visual details, such as motifs and patterns to enhance the impact of the brand. Create a clear set of brand rules for all to follow.
Brand materials and applications. List all required applications and work through the production of each.
Managing brand roll-out. Assess whether it is possible to roll out immediately, or if it's better to wait for a new website and sales supports.
5: Create and collate the ingredients
Craft clear, compelling copy. Write for the website first, then re-purpose that content for other needs. Create copy that's clear, relevant, true, human and digestible.
Start by generating lead messaging and copy for key aspects such as the main pitch, client stories, or 'why us' sections, as well as copy for services and products. Then craft supporting copy for elements such as partners and 'contact us.'
Develop an image bank. Build a bank of photographs to illuminate all you need to communicate. Ensure you have a clear and comprehensive plan for every photoshoot. The more service-orientated your offering, the more important your image bank.
Use high-quality stock images to support where required. You may also need to develop a bank of key icons, explainer graphics and illustrations. Ensure all graphic designers have a clear understanding of what you want to communicate with each piece.
Build a video library. Quality video is a powerful medium. It's excellent for telling client stories, demonstrating how your solution works and sharing your technical knowledge to educate prospects. Determine the value of each piece and invest accordingly. Again, ensure you have a clear, well-developed plan for each video before anyone lifts a camera.


6: Build a customer-centric website
Plan your website. Fully define a plan for every page, panel and feature on the website, with documents kept together for each section or page, including the copy and plan for that piece. Add all copy to the wireframes, as well as detailed design and technical notes and use this information to communicate your vision for every aspect of the website.
Keep reworking and revising all wireframes and copy documents until everything is complete. You might, for example, want to wait until the website is fully planned before commissioning new photos, as you'll have greater clarity on the specific images required. Don't proceed beyond this stage until all stakeholders are on board.
Design the website. Each webpage template is designed following the defined visual style and wireframes and working with the image bank. A simple site might need 6 to 10 templates, a larger site might require 10 to 30.
All templates are reviewed and polished until every aspect is on-brand, perfectly illuminating each element of the communications. The design team will define how pages and elements are to load, move and interact. With all stages approved by the stakeholders, requests for amendments should be minor.
Coding the website. With the website templates, design and technical specifications in place, the web development or engineering team can build the website. If everything is fully defined and prepared before handover, then little interaction is required until the website is fully built.
A complete, as-planned, fully tested, responsive website should emerge in 4 to 10 weeks, depending on the scale of the site and the size of the development team.
Backed by the thorough approach set out in stages 4 – 6, you can expect your website to be a dynamic, 24/7 business development engine that generates a steady flow of right-fit opportunities.
7: Develop compelling sales supports
Create sales decks. You now have all the thinking, direction and material to quickly create effective sales materials. Create a clear plan for each piece. Re-purpose what you developed for the website to quickly produce impressive materials, all on-brand and consistent.
A master sales presentation is a key asset, providing salespeople with the materials they need to quickly prepare persuasive presentations. Liaise with the Sales Director to plan the overall flow and key segments of the presentation.
Next, plan each slide, develop the on-slide copy, add presenter notes, and define the design approach. The key here is to fully define and plan before the design team begins their work.
Produce proposal templates. If your proposal documentation has a significant bearing on your prospect's decision-making, it then merits planning, writing and designing a comprehensive, compelling master proposal template document.
Redesign physical supports. Redevelop any other physical sales supports your organisation needs, such as print materials or trade show stands and banners.

8: Onboard and go-live

Bring everyone onboard. A unique brand personality has been defined and a new visual style developed. It's vital to bring everyone onboard with this thinking, tone, style and message, especially management, sales, and service.
Plan and execute your onboarding programme and remember to onboard third parties including any sales, service or marketing partners.
Go-live. Decide on, and prepare for, the day when all the old content and brand disappears and all the new appears. Avoid carrying out changes piecemeal and ensure every detail of the plan is fully implemented. The website will have the longest timeline, so wherever possible, wait until this is ready to go-live.
9: Nurture and evolve

Avoid inconsistency. Ensure all experiences, touchpoints, messaging, people and materials stay on-brand. Inconsistency damages trust, both consciously and subconsciously. Appoint someone to the role of Brand Guardian. Address website performance and security. It's increasingly important to appoint a technical team with responsibility for monitoring and managing website performance and security. Regular technical checks and updates greatly reduce the risk of serious performance or security issues.
Ongoing tuning. The 9-stage approach outlined here should deliver a brand identity, visual style and website that will not require an overhaul for at least 5 years, although this may be less for early-stage companies. Should you need to refine fundamentals, such as your positioning, value proposition or construct in that period, minor communications re-tuning should be sufficient.

Continue to deepen and evolve. Establish a communications development roadmap. Keep adding more detail and more proof, especially stories and videos. Keep adding to your image bank and use this material to refresh your website and other key sales supports. Finally, work hand-in-hand with sales and marketing teams to ensure the brand and communications are delivering all they need.


There's no quick fix to realign your branding and communications strategy. It takes time to research and implement the kind of perfectly tuned communications that will really power growth in your organization. This nine-stage plan provides a straightforward, principle-based approach to help you achieve this goal.
UNLEASH YOUR ORGANISATION'S POTENTIAL
Transform
Empower your organisation with world-class positioning, marketing and branding.
A highly structured, tried-and-tested programme that will drive transformational change in your branding, communications and marketing. This unique, B2B Marketing programme, has been born of, and honed by, 20 years of focused exploration and practice. In this comprehensive PDF we outline the programme in detail, including the stages, tasks, roles, responsibilities, dependencies and outputs.

Request A Callback
Let's Talk