An executive's guide to
B2B branding & communications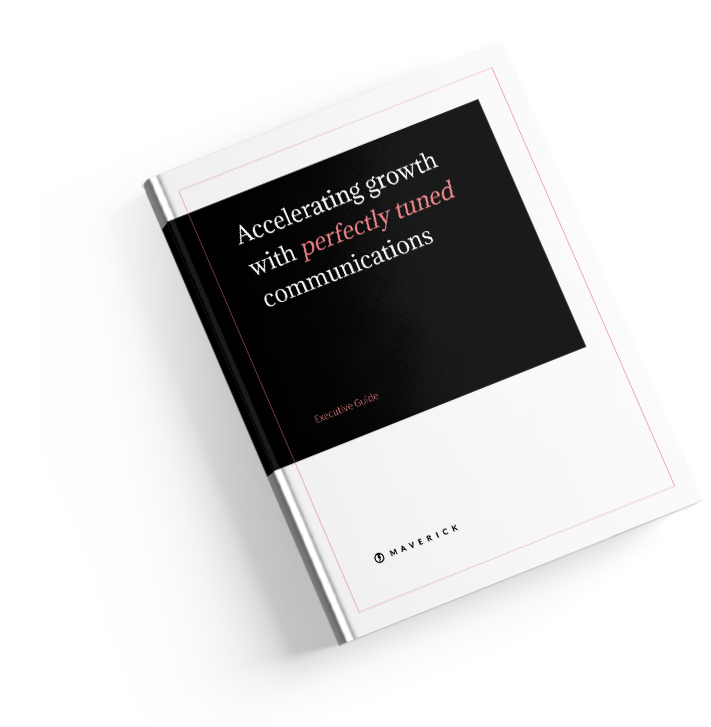 B2B Executive Guide
Based on data and insight from hundreds of B2B organisations, this guide provides Senior B2B Executives with a proven methodology for developing best practice branding and communications.

* By submitting this form, you agree that Maverick Communications International may store your information and contact you with similar content in the future.
To update your e-mail preferences at any stage, visit our preferences page. View our cookie policy and privacy policy for information on how we store and manage data.
Your prospects are crying out for a clear voice to cut through the static and connect with their need. Be the one.